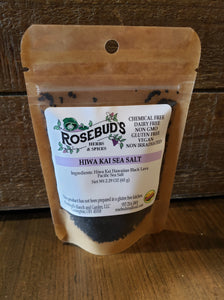 Ingredients: Hawaiian Black Lava Sea Salt, Activated Charcoal  
This Hawaiian black lava sea salt has a bold smoky flavor that is great for meats, fish, fries and guacamole. Also a beautiful finishing salt for any dish.
Warning: Activated Charcoal is a natural detoxifier and may weaken the effects of some medication.